We now have trishaws in the following locations:
Co. Wexford: Two bikes: At Cherry Grove Nursing Home, beside JFK Arboretum, New Ross. Bike sponsored by Wexford Co. Council and Healthy Ireland. And one at Wexford Heritage Park.
Co. Waterford: Two bikes: one at Dungarvan Community Day Care Centre. Bike sponsored by Waterford Sports Partnership, Dungarvan, Co. Waterford and Healthy Ireland. And one at Dungarvan Community Hospital and Dunabbey House.
Waterford City: At Killure Bridge Nursing Home. This bike was sponsored by the Transition Year 2018 students of Newtown School.
Co. Sligo: Bike sponsored by Sligo Sports Partnership and Healthy Ireland.
Co. Leitrim:  Three bikes, sponsored by Leitrim Sports Partnership with grant aid from Healthy Ireland. One in Drumsna Community Resource Centre, one in Manorhamilton, and one in Carrick-On-Shannon.
Co. Clare, Kilrush: At Kilrush Nursing Home, Co. Clare.
Co. Louth: Four trishaws: at Moore Hall Living Care Home, Ardee, two at Drogheda & District Support 4 Older People, and one in Dundalk.
Co. Kerry, Killarney: supported by Killarney Cycling Club, bike will be at Killarney Community Hospital.
Co. Cork: Two bikes: At St. Luke's Care Home, Mahon, Cork City, and one sponsored by Cork County Council.
Co. Westmeath: At the Stella Maris Care Home in Athlone.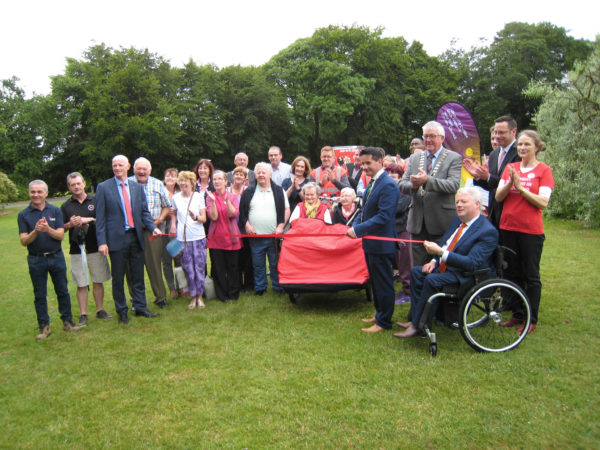 Wexford Co. Council bike, launched 13th June 2018
Clonakilty, Co. Cork: This bike operates in the community, and is managed by Jack Kelleher and Tom O'Donovan of O'Donovan's Hotel.
Cork City: Cork County Council has a bike operating in a care home in Cork city.
Cork City: St Luke's Nursing Home, Mahon, Cork City bike is sponsored by PFH Technology, Cork.
Kilkenny City, Co. Kilkenny: Sponsored by Kilkenny Council, At Callan Care Home.
Co. Louth:  Four trishaws, one sponsored by Louth Council, and two by Dundalk Institute of Technology, with funding from Healthy Ireland.
Co. Dublin: Twelve trishaws are operating in different parts of Dublin: in Santry, Raheny, Clontarf (2), South Circular Road, Shankill (2), Leopardstown, Cherry Orchard,  Griffith Avenue, Dun Laoghaire (2) and Blackrock (our demo bike, 'Daisy').
Dublin
There are now trishaws at the following locations:
Sybil Hill Nursing Home, Raheny. Bike sponsored by Canada Life Re-Insurance.
Clontarf :Two community bikes, at St. Anthony's Church, Clontarf, Dublin 3. Contact person: Colm O'Brien, colmobrien777@gmail.com. Bike sponsored by Canada Life Re-Insurance.
TLC Care Centre, Santry: bike sponsored by Hidden Hearing.
St. Joseph's Centre, Crinken Lane, Shankill, Co. Dublin have two Trio bikes.
Bellvilla Community Hospital, 129 South Circular Road, Dublin 8. Bike sponsored by Zendesk.
St. Clare's Nursing Home, Griffith Avenue, Dublin 9: sponsored by Dublin City University.
Cherry Orchard Community Hospital, Ballyfermot, Dublin 10.
Leopardstown Park Hospital, Dublin 18, sponsored by Ciaran O'Byrne.
Dun Laoghaire: Two community-based trishaws: sponsored by Dun Laoghaire Rathdown Council and Canada Life Re-Insurance.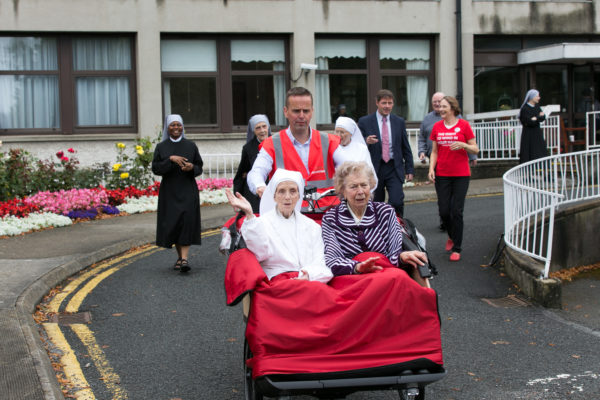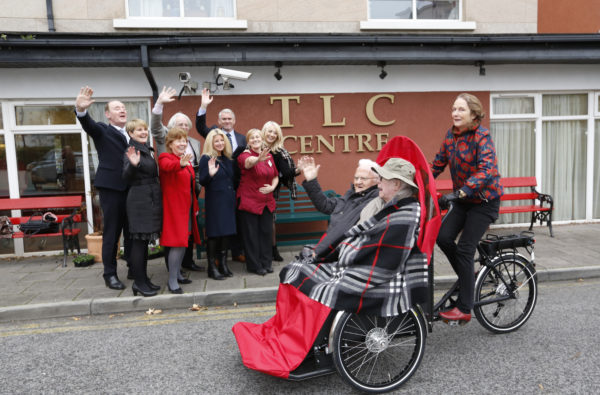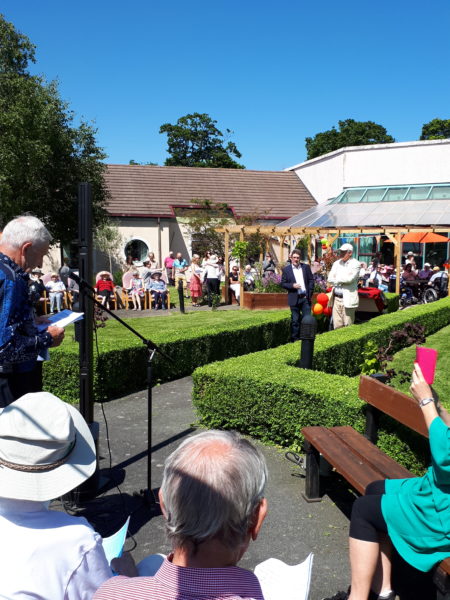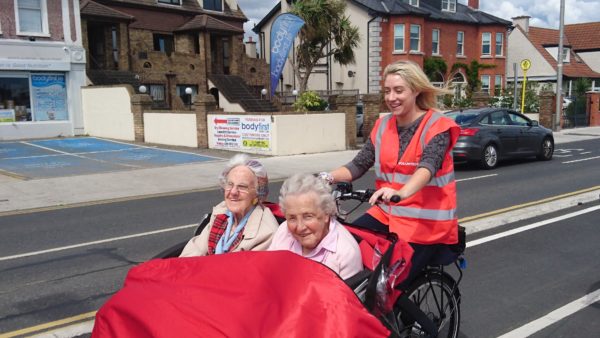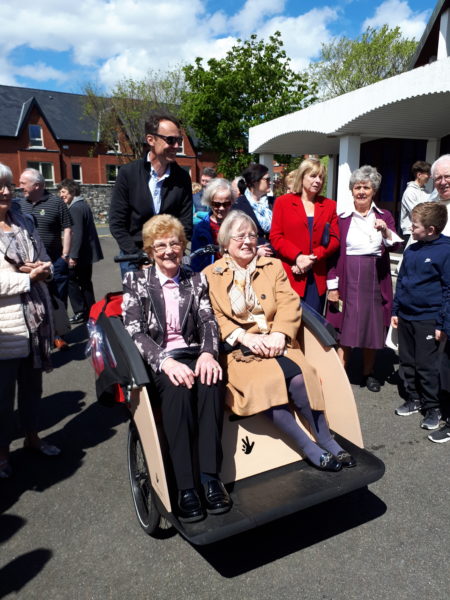 Blackrock

We have a demonstration Trio bike trishaw at 17 Pine lawn, Newtownpark Avenue, Blackrock, Co. Dublin. We use it for pilot-training, to show to potential sponsors and care homes, to take to conferences, shows, summer parties and the like.